Learn how to make Arroz con Leche and impress your loved ones with this sweet Spanish dessert. Check out our easy-to-follow Arroz con Leche recipe.
Today my friend Ana is going to share a recipe for Arroz con Leche from her grandmother.
Ana is from the Basque country and she really likes Spanish gastronomy. She learned to cook from a young age by observing her grandmother and mother. Ana loves discovering different flavors and trying the dishes she cooks.
Arroz con Leche may be an old dessert, but it has proven to win the hearts of many – even the young ones of today.
It is prepared widely in Spain, most especially in the north. 
The best Arroz con Leche recipe is the one that can be conveniently done at home.
With only a few ingredients needed, this dish can easily be your go-to dessert.
What is Arroz con leche?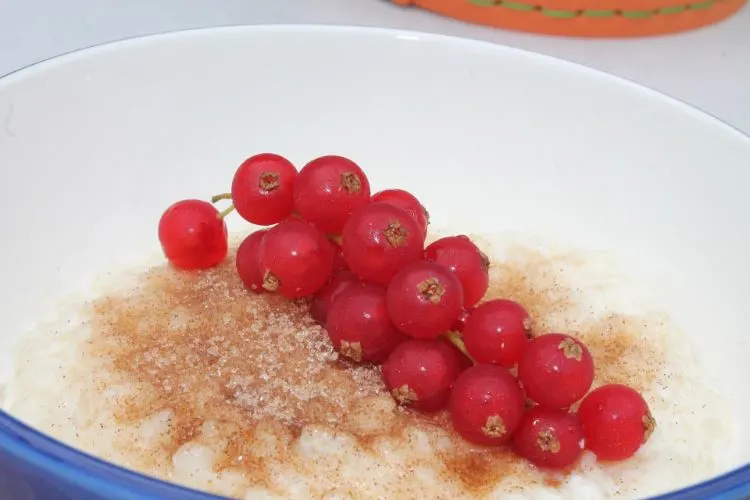 Arroz con Leche in English is rice pudding. Its literal translation is "rice with milk."
Basically, an Arroz con Leche recipe will have you cooking rice in different kinds of milk and then sweetening it with sugar and spices.
The traditional Spanish Arroz con Leche is a well-loved dessert.
It is simple and easy to make and can be served hot or cold, depending on your preference.
How to make Arroz con Leche?
A classic recipe for Arroz con Leche calls for rice, milk, sugar, and lemon zest. Other recipes will ask you to add in spices. 
Gather your ingredients for Arroz con Leche and get ready to cook one of the easiest desserts you will ever make.
The cooking and setting part takes some time, but the wait is surely worth it.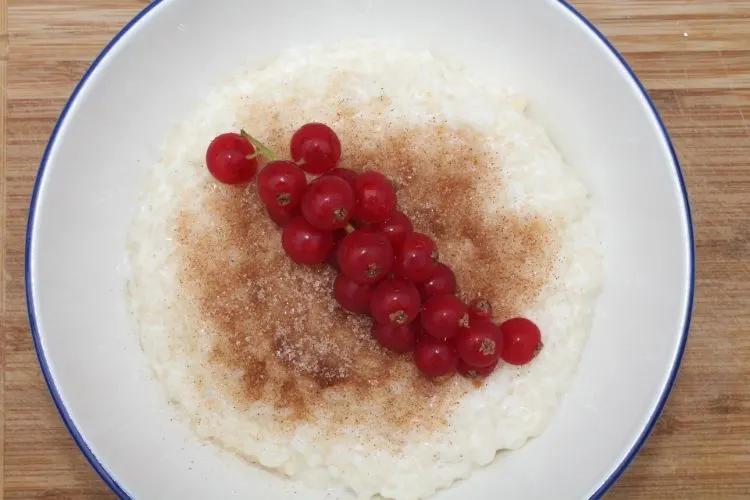 Ana's Tricks to make Arroz con Leche
Add a pinch of salt to the milk.
Stir, stir, stir all the time with low heat.
Stir everything with a wooden spoon.
A soup spoon is about 10 grams of sugar.
What are the best toppings for Arroz con Leche?
Where did Arroz con Leche originate from?
Many articles will tell you that Arroz con Leche came from Spain. It has a Spanish name, to start.
However, some claim that the Muslims were the ones who influenced Spain into embracing this dessert. They brought the rice pudding to the country when they conquered the southern part of the Iberian Peninsula.
Spain, though, is undeniably the mastermind as to why Arroz con Leche is loved worldwide.
It influenced many countries during its voyages, giving birth to many Spanish Arroz con Leche counterparts across the globe.
Spanish Arroz con Leche Recipe
Yield: 4
Arroz con Leche Recipe from the Basque Country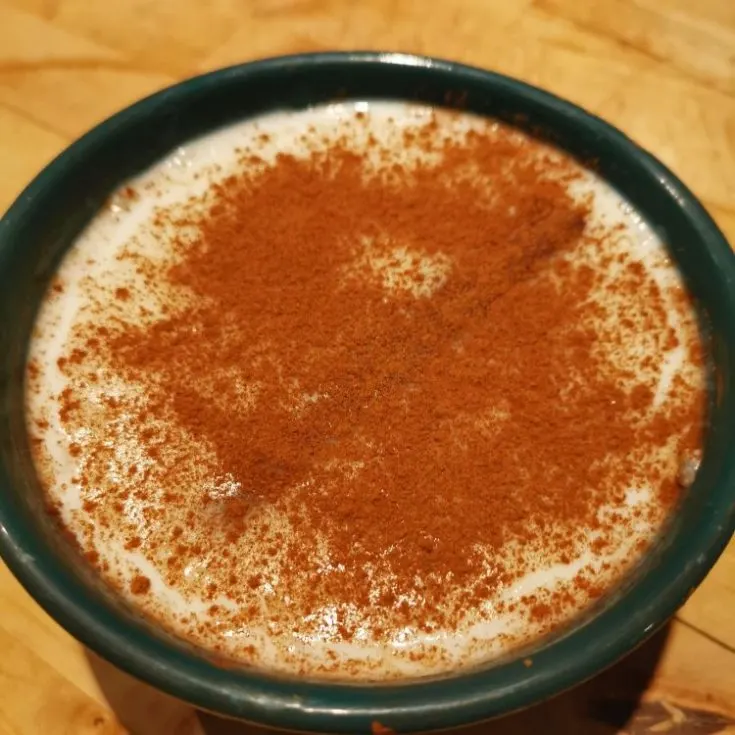 Learn how to make Arroz con Leche and impress your loved ones with this sweet Spanish dessert. Check out our easy-to-follow Arroz con Leche recipe.
Tiempo de preparación
10 minutes
Tiempo de cocción
1 hour
15 minutes
Total Time
1 hour
25 minutes
Ingredients
3 litros de Leche fresca
Cascara de una limon (o naranja)
Sal
250 gr de Arroz (una tasa llena de arroz)
80 gr de azúcar
Instructions
Put three liters of fresh milk over low heat.
Add a pinch of salt, 2 sticks of cinnamon and the peel of a lemon (or orange) to the milk.
When the milk begins to boil add about 250 grams of rice and about 80 grams of sugar.
Stir everything well with a wooden spoon so that the sugar mixes well.
Let the heat simmer and stir often until the milk forms cream. An hour, an hour and 15 minutes!
When this is done you put it in a bowl, leave it for three minutes, and then cover it with ground cinnamon.
Enjoy your Arroz con Leche.
Nutrition Information:
Yield:

4
Serving Size:

1
Amount Per Serving:
Calories:

81
Total Fat:

0g
Saturated Fat:

0g
Trans Fat:

0g
Unsaturated Fat:

0g
Cholesterol:

0mg
Sodium:

27mg
Carbohydrates:

18g
Fiber:

0g
Sugar:

0g
Protein:

2g
The nutritional information provided is approximate and can vary depending on several factors, so is not guaranteed to be accurate.