Looking for an easy guacamole recipe? Look no further! Let me show you how to make guacamole in the comfort of your own kitchen.
I believe the best guacamole recipe is simple to prepare, easy to execute, and fast to make.
Give yourself about ten minutes – and of course, the needed ingredients – and you are sure to be snacking with fresh and flavorful guac in a snap.
Are avocados in season right now?
Learn how to make fresh guacamole that will go well with your tortilla chips, your breakfast toast, and basically whatever you feel like pairing it with!
How to make Guacamole
How do you make guacamole?
A simple, authentic guacamole recipe will have you preparing these basic ingredients: ripe avocado, onion, tomato, garlic, lime, salt, and pepper.
Over the years, people on the hunt for the best guacamole dip recipe have added other stuff such as coriander, mayonnaise, peas, squash, sour cream, or forms of preservative.
Others skipped the tomatoes or the onions entirely.
If you want your ripe avocados to shine and truly take the spotlight, make three-ingredient guacamole that involves only avocado, lime, and salt.
Make guacamole by mashing your chopped and measured ingredients together to form that delightfully familiar chip dip.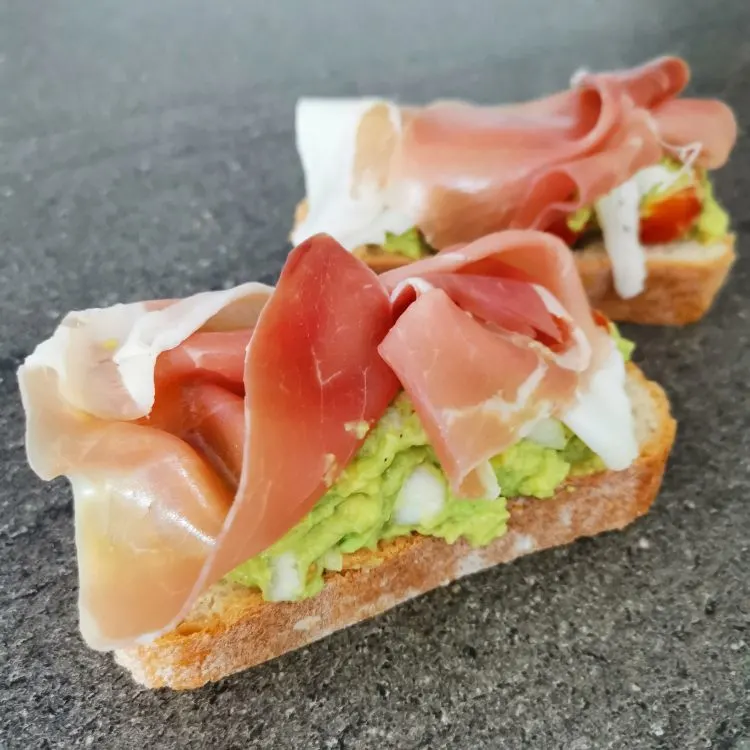 How to make guacamole not go brown
Oxidation makes your guacamole turn brown almost instantly.
If you follow the classic recipe, the addition of lime juice will help slow down the process and will aid in keeping your guacamole green.
A sure way to help your guacamole not turn brown is by storing it in a tight-lid container, and then before covering it, you need to place a plastic food wrap on top.
Pat the wrap neatly so that it covers and sticks to the guacamole entirely. After that, place the lid back and store it in the fridge.
Ingredients
2 medium avocados
1/2 green onion
1 lemon, juiced
Around 10 cherry tomatoes
Extra virgin olive oil
Pepper
Salt
Instructions
Cut the avocados lengthwise, remove the pit, and use a spoon to scoop out the flesh into a bowl.
Add around one tablespoon of extra virgin olive oil and lime juice.
Cut around 1/2 green onion in small pieces and add them to the bowl.
Mash the avocado with a fork.
Cut the cherry tomatoes in half or quarters and add them to the bowl.
Add Pepper and Salt.
Mash everything with a fork.
Enjoy your homemade, easy Guacamole.
Nutrition Information:
Yield:

2
Serving Size:

1
Amount Per Serving:
Calories:

406
Total Fat:

37g
Saturated Fat:

5g
Trans Fat:

0g
Unsaturated Fat:

29g
Cholesterol:

0mg
Sodium:

310mg
Carbohydrates:

23g
Fiber:

15g
Sugar:

4g
Protein:

5g
The nutritional information provided is approximate and can vary depending on several factors, so is not guaranteed to be accurate.