On the lookout for the most popular Spanish drinks and cocktails? Check out our recipes for the best traditional Spanish drinks at the end of the article.
Spain has successfully made a name for itself in the world of drinks and cocktails making. True craftsmanship can be seen and tasted in every bottle you open and every mix you concoct.
They say one of the best ways to know a Spanish region intimately is through its beverages. Galicia, for example, has the intriguing queimada while the Valencian community has Agua de Valencia.
If that is not enough, the best drinks from Spain pair well with the local food. In fact, dining is not complete without an accompanying Spanish beverage.
Imagine sampling the best Spanish tapas with a glass of Sherry or eating just about any dish with some Tinto de Verano on hand.
What is the national drink of Spain?
There is no official national drink of Spain. However, some will claim that Spanish Sherry can truly be regarded as the national Spanish drink.
What alcohol is Spain famous for?
Spain is famous for Vino or Wine. In fact, it shares the podium with France and Italy when it comes to the top three producers of wine in the whole world. The country is also the top exporter of wine. There are more than a million acres of vineyards in Spain.
Did you know that Spanish wines are sold for a cheaper price than that of the other major wine-producing countries? This does not mean though that they are less superior. It all boils down to marketing and branding.
Are there traditional Spanish drinks that are nonalcoholic?
Of course! However, we might just save that for another article. Just to name some, here are a few drinks in Spain for nonalcoholic drinkers:
Mosto – a non fermented grape wine
Horchata – a milk-looking Spanish drink made with rice, almonds, cinnamon and lime
Champurrado – a combination of chocolate and brown sugar
Chocolate Caliente – also known as Spanish chocolate milk
1. Tinto de Verano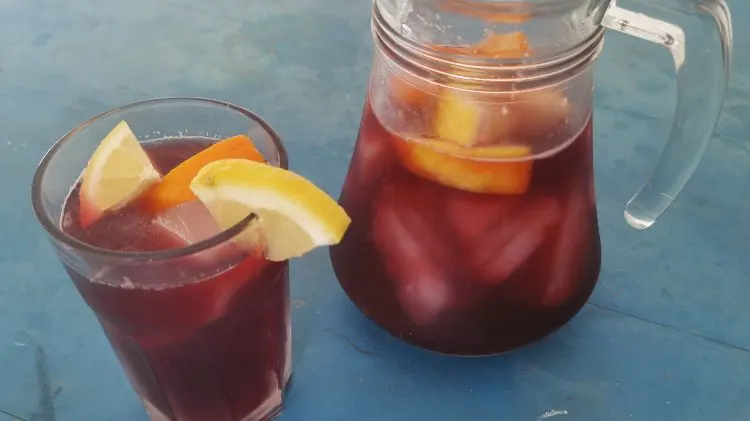 Tinto de Verano, or Spanish Summer Wine in English, is arguably the most common offering of all Spanish restaurants and bars. Locals drink it, tourists love it, and this beverage is so easy to make that home cooks rave about it as well.
Especially when it's a hot summer day, a glass of Tinto de Verano is what you need to cool things up. The freshness of the fruits goes well with the smooth flavors and gentle fizz coming from the red wine and soda combination.
This Spanish cocktail can easily be mistaken with its popular cousin, the Sangria, but the two have distinct differences in taste as Sangria has the additional brandy or rum in its list of ingredients. Furthermore, price-wise Tinto de Verano is pegged at a lower price in bars.
Simple yet refreshing – that is how I would ultimately describe Spain's well-loved Tinto de Verano.
Ingredients for Tinto de Verano
Red Wine
Lemon Soda
Orange slices
Lemon slices
Spanish Vermouth
Read also: Tinto de Verano Recipe
2. Spanish Sherry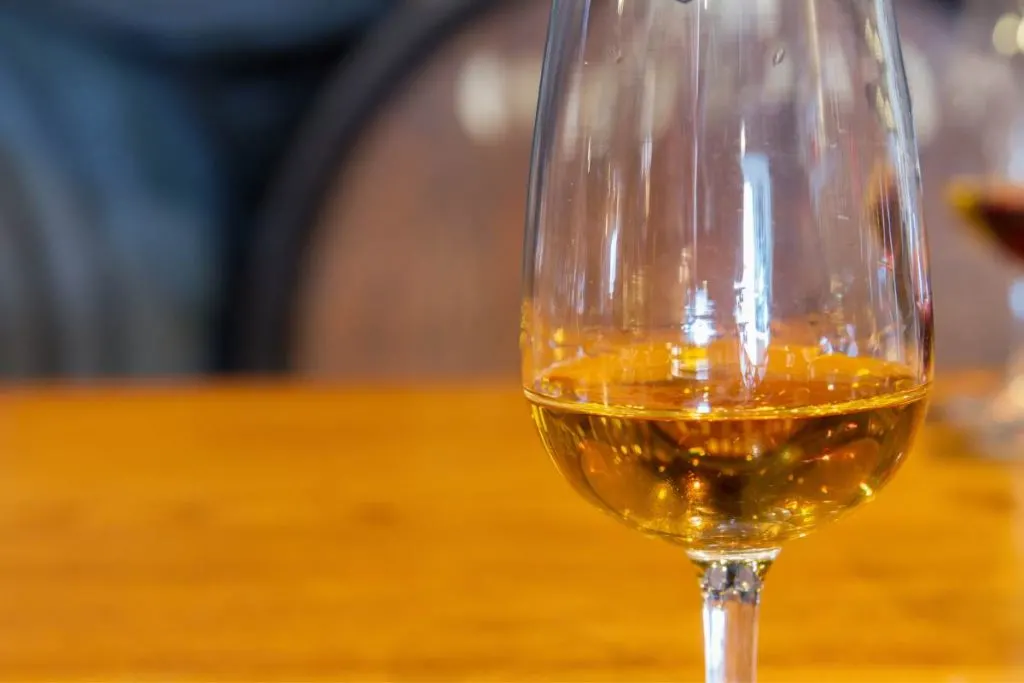 Sherry is said to be one of the world's oldest wines. In Spain, it is regarded as one of the greatest wines in the country. A lot of people love sherry because it can be paired with almost any dish.
Basically, sherry is an aged white wine. It can only come from three distinct types of grapes. To make a sherry, a process called solera y criadera ages and blends the Spanish drink in order to come up with a sherry that has a mixture of different ages.
With that said, most Sherry is not vintage. One type though, called Oloroso, can be made vintage.
Every sherry that is out in the market came from the DO (Denominacion de Origin) of Jerez y Sanlúcar de Barrameda. It is on the west coast of Andalucia where a "Sherry Triangle" consisting of Jerez, El Puerto de Santa Maria and Sanlúcar de Barrameda exists.
Ingredients for Spanish Sherry
Green grapes which can be:
– Palomino
– Moscatel
– Pedro Ximenes (PX)
3. Cava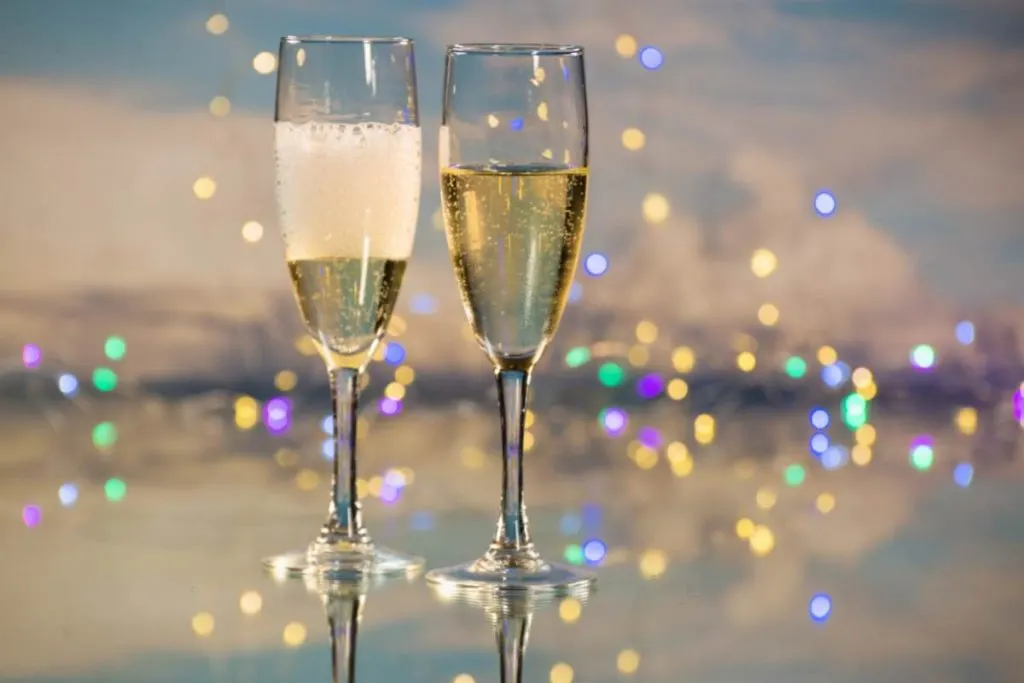 Cava is like Spanish sparkling wine. Before, people called it Spanish Champagne. However, in 1970 the makers of this Spanish drink officially named it Cava. In English, the word cava translates to cellar or cave.
Many of the Cava we enjoy come from the Penedès region in Catalonia. It generally comes in white or rosé, and the most popular type is Brut. A glass of Cava is best paired with Spanish tapas.
Is there any difference between Cava and Champagne? The answer is yes! Even though both use the traditional method, the taste is slightly different.
Ingredients for Cava
White grapes which can be:
– Macabeu
– Parellada
– Xarel-lo
4. Sangria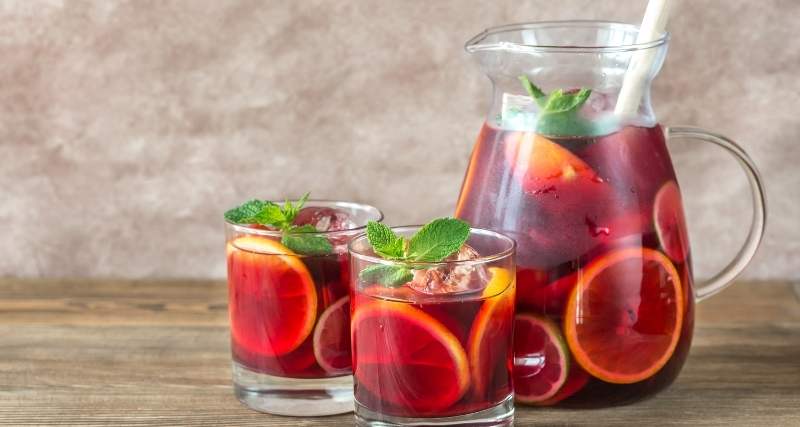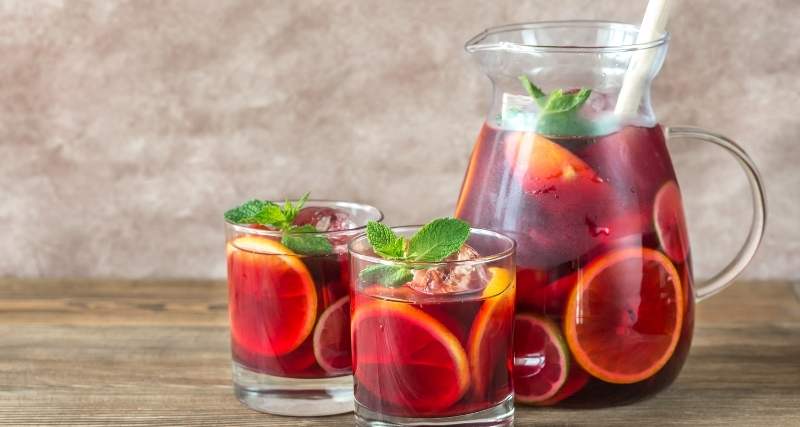 Sangria is among the list of the most popular drinks in Spain. However, the truth is that visitors drink it more than the locals do! This definitely does not stop restaurants from offering Sangria and even making their own versions of it.
However, is it worth tagging this cocktail a tourist trap? Some may digress, but as long as people are enjoying a glass (or a pitcher) of Sangria in Spain or in any part of the world, the drink is here to stay.
The name Sangria comes from the Spanish word sangre which means blood in English. This may be a nod to the distinctive red color of this Spanish cocktail.
To make a delightful Sangria, it is important to pick the right red wine. Afterward, the list of fruits and spices that you can add to your drink is basically endless. I do suggest you keep it traditional especially if it is your first time.
Ingredients for Sangria
Red wine
Orange juice
Rum or brandy
Fruits such as apples and oranges
Sugar
Check out our Sangria Recipes:
5. Vino (Wine)
Vino is Spanish for wine. While there are truly different types of wine, we will be talking generally about Spanish wine which has a very elaborate history of its own.
What makes Spanish wine so special?
When I say Spain is among the top three wine-producing countries in the world (along with Italy and France,) I'm sure this speaks volumes already. Winemaking in the country is regarded as a high-level form of craftsmanship.
Weather is an important part of making a good Vino. The place where the grapes are cultivated and harvested in Spain says much about the taste and quality of the bottle.
Aside from that, another factor that makes a Vino good, better or best is how long they are aged. When you see the terms Joven, Crianza, Reserva, or Gran Reserva on the bottle, you must know that Joven has the least time in the sellar while Gran Reserva has the longest.
Ingredients for Vino (Wine)
6. Agua de Valencia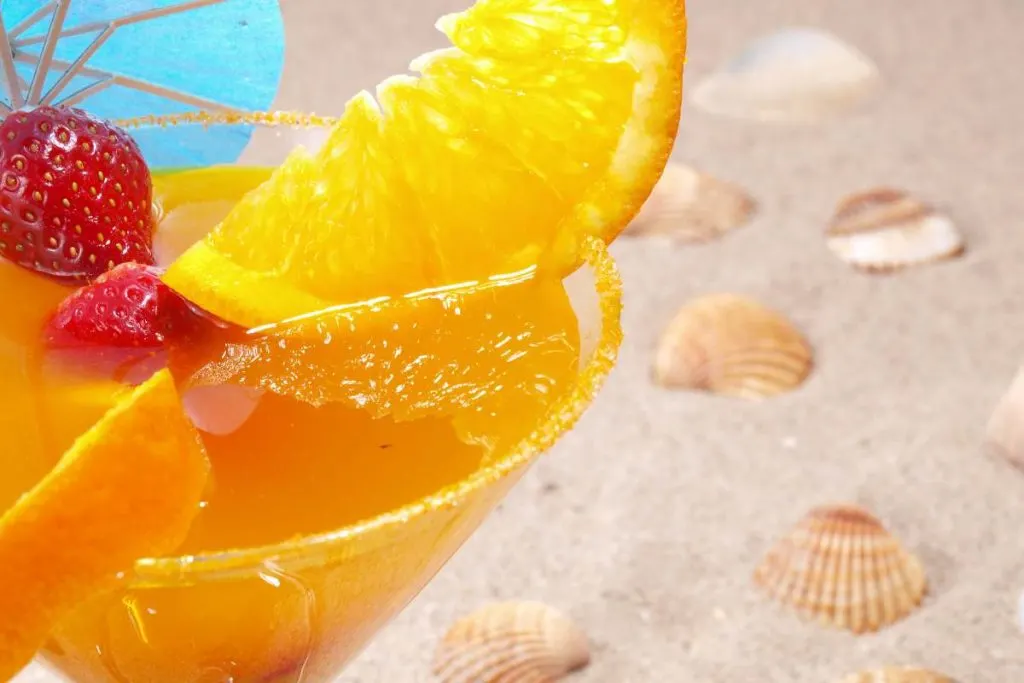 Agua de Valencia is a Spanish cocktail that hails from the Valencian community, hence the name. The history of this drink is quite a fascinating one.
It was in 1959 in Cafe Madrid when Constante Gil was challenged by regular customers to come up with something new. He mixed orange juice with gin, vodka, and Cava – and the people liked it so much that the recipe took off from there.
What is the secret of a great Agua de Valencia?
It's simple: freshly-squeezed orange juice! Valencia is well-known for its sweet oranges, so it is not surprising that this Spanish cocktail is made with an ingredient that is celebrated there.
Like many Spain beverages, you can easily tweak your Agua de Valencia to suit your taste. Whether you like it stronger or milder, it is possible to change quantities a bit without hopefully changing the distinct taste of this Spanish drink too much.
Ingredients for Agua de Valencia
Gin
Vodka
Cava

Orange juice

Sugar
7. Clara (de Limón)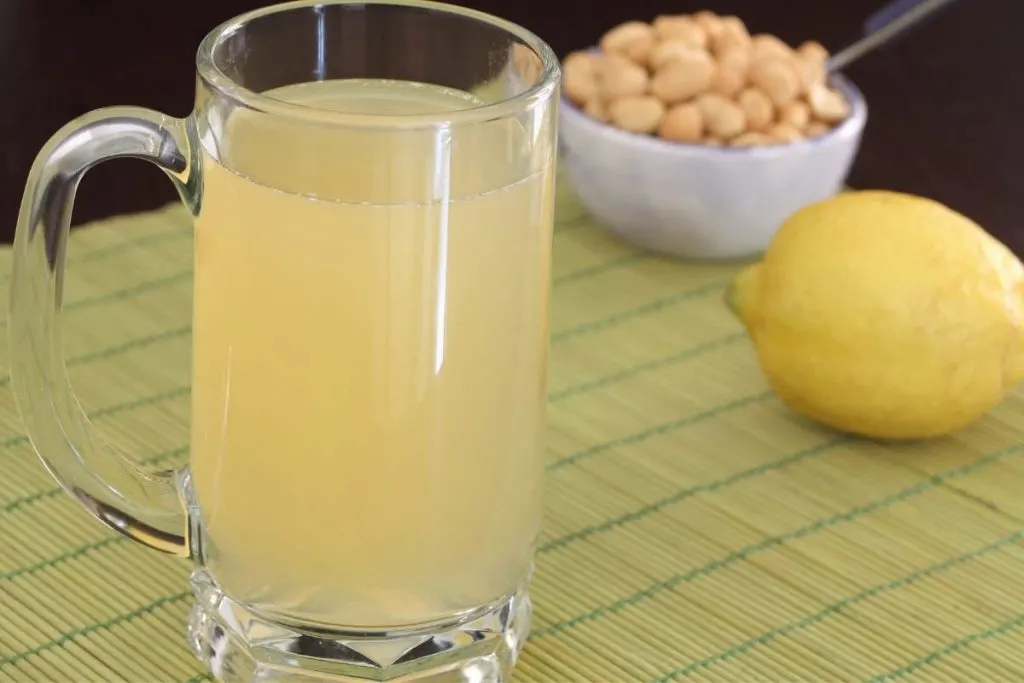 Clara Beer or Lemon Beer is surely one of the Spanish beverages you would crave during summer – even if you are not in Spain. The refreshing combination of beer and lemonade just hits all the right notes, leaving your taste buds wanting more.
Also known as Shandy, this drink from Spain is aesthetically served in a porron. A porron is a communal drinking glass bottle that has a pointed spout. From the vessel, you can clearly see the bright amber golden color of Clara de Limón.
If you are not very fond of the strong citrus flavor coming from the lemonade, you can easily substitute it with lemon-lime soda or lemon tonic water. Clara Beer is among the best Spanish alcoholic drinks to try, with its bittersweet taste and fragrant aroma.
Ingredients for Clara (de Limón)
8. Kalimotxo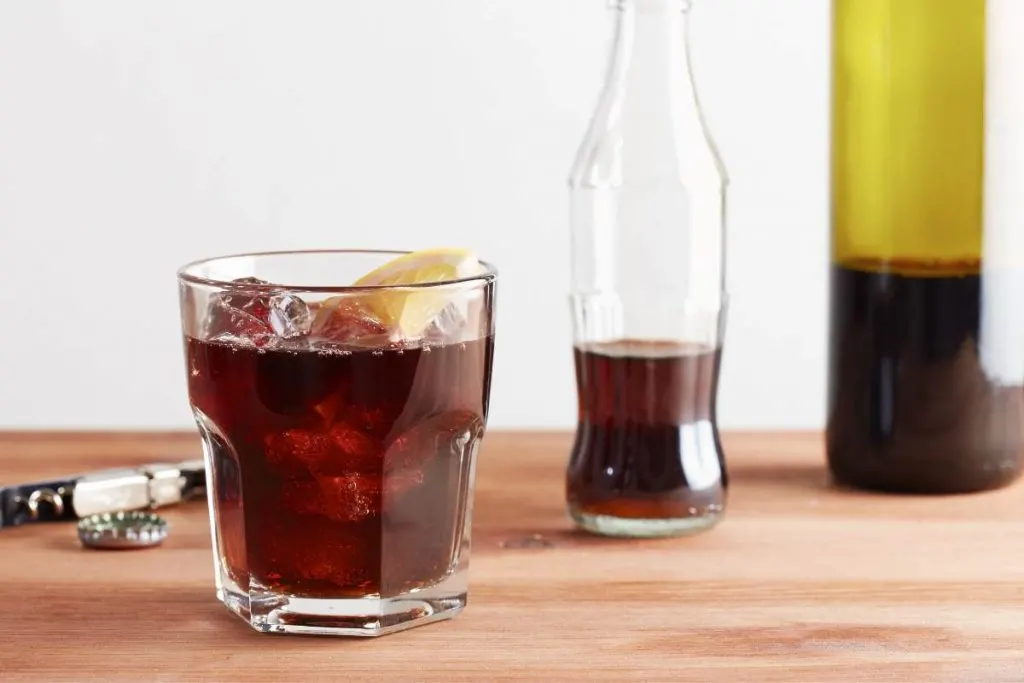 Kalimotxo is among the numerous traditional Spanish drinks that are commonly served in the Basque region. It is said to have been invented in the 1920s, but it was only in the 1970s that this Spanish beverage took off – albeit quite extraordinarily.
As the story goes, Kalimotxo was served at an event where a whole lot of wine has an uninviting taste, and so as a way of masking this, they added in cola and served it to the guests. It was a huge success!
They named the drink Kali, which is the name of one of the organizers of the event which they described as "unattractive." They added the Basque counterpart for the word ugly at the end (which was motxo.) It is most probably to pay homage to the unpleasant situation they were in at that time.
It is super easy to make this delightful Spanish cocktail. With equal parts of red wine and cola, you have a popular Spanish drink all to yourself.
Ingredients for Kalimotxo
9. Rebujito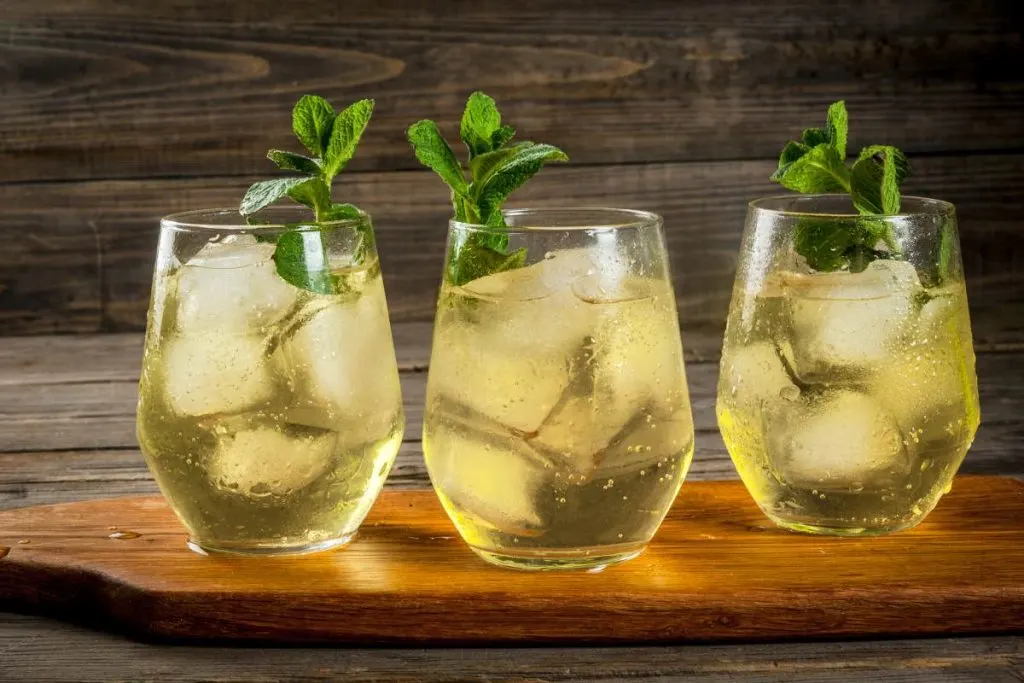 Rebujito is a Spanish cocktail that comes from the region of Andalusia. It is a crowd favorite in the festivals in Seville and Jerez.
This Spanish drink is always associated with Sherry cobbler, an American cocktail that has many similarities with Rebujito.
The word rebujito comes from the word arrebujar which means "to mix." It is one of the simplest traditional Spanish drinks that you can do at home because it basically needs a mix of two things: Sherry and lemon-lime soda. Add a sprig of mint, and you have yourself a truly refreshing Spanish cocktail.
Different parts of Andalusia will have different ways of making a Rebujito. Even if almost every bar in the country will have a Rebujito on their Spanish drinks menu, a lot will have an added twist to their version. Don't be afraid to try and tweak the recipe, too!
Ingredients for Rebujito
Sherry
Lemon lime soda
Mint
10. Queimada
Queimada is a Spanish cocktail that originated from Galicia. It is also regarded as Galicia Fire Drink because the drink is placed in a fireproof clay pot and is set on fire. The flames then turn blue after a few minutes and extinguish.
What makes Queimada different from all the other traditional Spanish drinks on our list? It is in the process of making this punch. A spell or incantation is recited as Queimada is being made.
Why? It is believed that, by doing a ritual, this drink from Spain can transfer special powers to the people drinking it. This may be protection from evil spirits or shared time with friends and relatives who have passed away.
Queimada is served and distributed in cordial glasses. Traditionally, it is made during Celtic New Year's Eve or Samhain. This celebration shares the same date as Halloween.
Ingredients for Queimada
Orujo
Coffee Beans
Lemon peel
Sugar
Spain Drinks Recipes