Learn more about garlic and its long-running romance with Spanish cuisine. Put your apron on, and be ready to try our delicious Spanish Al Ajillo recipes.
First things first: is garlic a vegetable, an herb, or a type of spice?
The answer: garlic is a vegetable. Its characteristics prove that it is so.
All About Garlic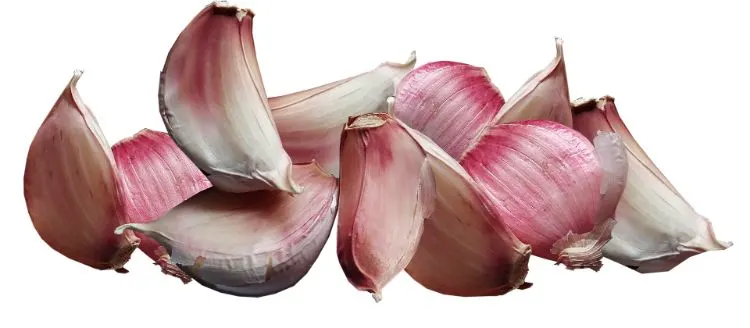 Garlic in Spanish means "ajo".
It has a bulb that consists of sections which are called cloves. One bulb can have about 15 cloves of garlic.
In general, there are four types of garlic: white, pink, purple, and black.
Among these, purple garlic is the most special. People who cook using them say that this type of garlic holds the most flavor, aroma, and shelf life.
Garlic is practically in every household today. When kept in a dry place, they can stay in good condition for up to a year.
It is great to cook with garlic because of the positive benefits that it has to our bodies.
It helps cleanse our system, aids in cold and flu recovery, and promotes good skin and hair growth, among others.
Garlic, "The Stinking Rose"
Truth be told: not everyone is a fan of garlic.
It is because of the smell that is so strong – and bad to some. That is why it earned the nickname "the stinking rose." While garlic is a precious commodity in the kitchen, it just really stinks!
The pungent smell of garlic is also the root behind the old story that ghosts and evil spirits are allegedly "allergic" to it.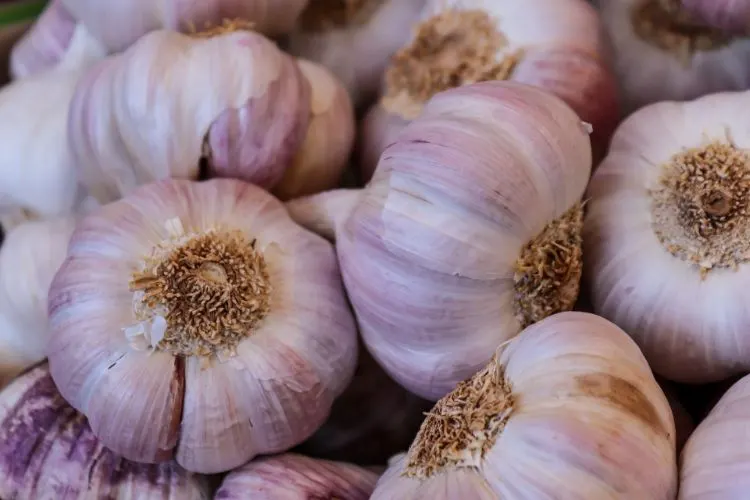 Garlic and Spanish Cuisine
Garlic is an important ingredient in many Spanish foods. It is grown throughout the country.
The region of La Mancha is considered the top producer of garlic in Spain. In fact, a celebration called the International Garlic Fair is held there every August or September.
A town in Cuenca is considered the garlic capital of Spain. It is no other than Las Pedroñeras.
The town earned the title because of the quality of the prized purple garlic it produces. They call it ajo Morado, often dubbed as gourmet garlic.
Overall, Spain is the number two garlic exporter in the whole world.
Who is the number one garlic exporter, you might ask?
It is the Republic of China.
Spanish al Ajillo Recipes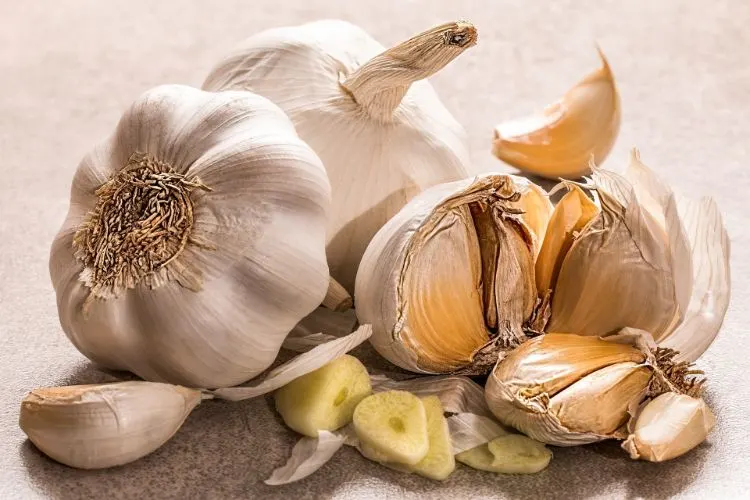 Numerous Spanish al Ajillo recipes testify just how garlic is well-loved in Spain.
Sometimes, they are the main star of the dish, as in soups. Oftentimes, they help elevate Spanish dishes like stews and roasts to a whole other level.
Choose your meat and dictate where your dish goes.
You can choose seafood and make a garlicky Gambas, or you can go full vegetarian and mix up Champiñones with garlic.
Many of these garlic-filled dishes have found their way into the list of Spanish tapas favorites.
One look at a tapas bar menu will surely show you at least one Spanish al Ajillo recipe being offered.
Delicious Spanish Al Ajillo Recipes
Champiñones al Ajillo (Spanish Garlic Mushrooms) is a delicious and easy to prepare Spanish vegetarian Tapas dish.
Learn how to prepare mouth-watering Spanish Garlic Shrimps (Gambas al Ajillo) to impress your guests with delicious Spanish Tapas.