Pionono de Santa Fé is een taart uit de Spaanse stad Santa Fe in Granada. Bekijk ons Pionono recept en bereid het thuis.
De Pionono de Santa Fe wordt gemaakt met een plak biscuit gedoopt in siroop, gevuld met eigeel en kaneel, opgerold en overgoten met een kroon van geroosterd eigeel.
Waar komt Pionono vandaan?
De Pionono de Santa Fe is een klein gebakje dat sinds het eind van de 19e eeuw wordt gemaakt in de stad Santa Fe, Granada.
De naam komt van paus Pius IX, die de banketbakker Ceferino Isla González wilde eren op de 50e verjaardag van zijn dood. Daartoe creëerde hij een snoepje dat herinnerde aan zijn mollige figuur en naar hem werd genoemd.
Lees ook: Traditionele Spaanse desserts + recepten
Hoe maak je Pionono
Bizcocho
1. Bekleed een bakplaat met bakpapier en vet hem in met een snufje boter.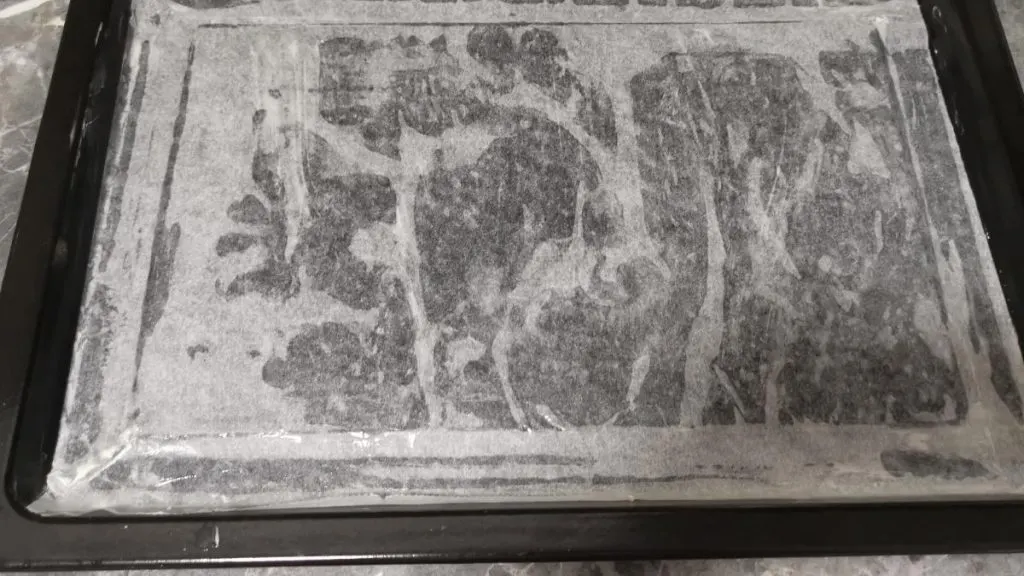 2. Doe 0,5 ons (15 gram) tarwebloem en 0,7 ons (20 gram) maïsmeel in een kom.
3. Scheid het eigeel van het eiwit en voeg het eigeel toe aan de kom met bloem. Zet de eiwitten opzij voor later gebruik.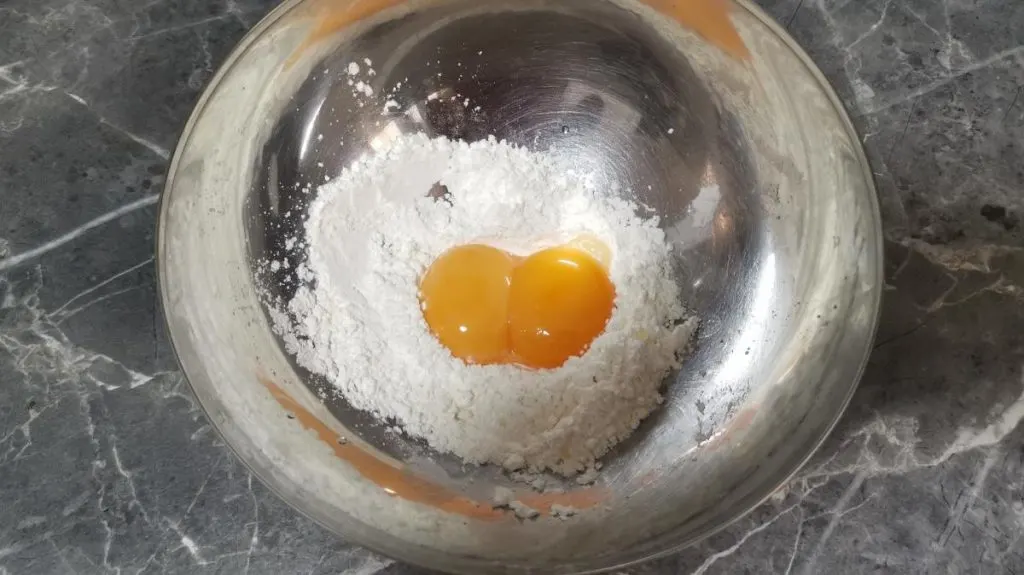 4. Voeg 1,4 ons (40 gram) melk toe en roer alles tot het gehomogeniseerd is.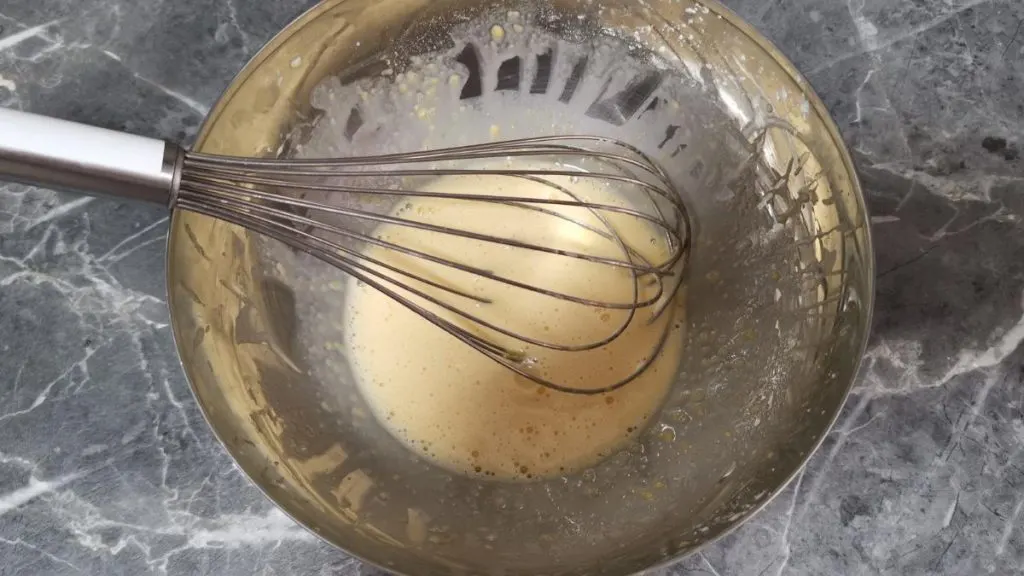 5. Klop de eiwitten in een andere kom op en voeg, als ze schuimig zijn, beetje bij beetje 1,4 ons (40 gram) suiker toe.
6. Klop tot er stijve pieken ontstaan.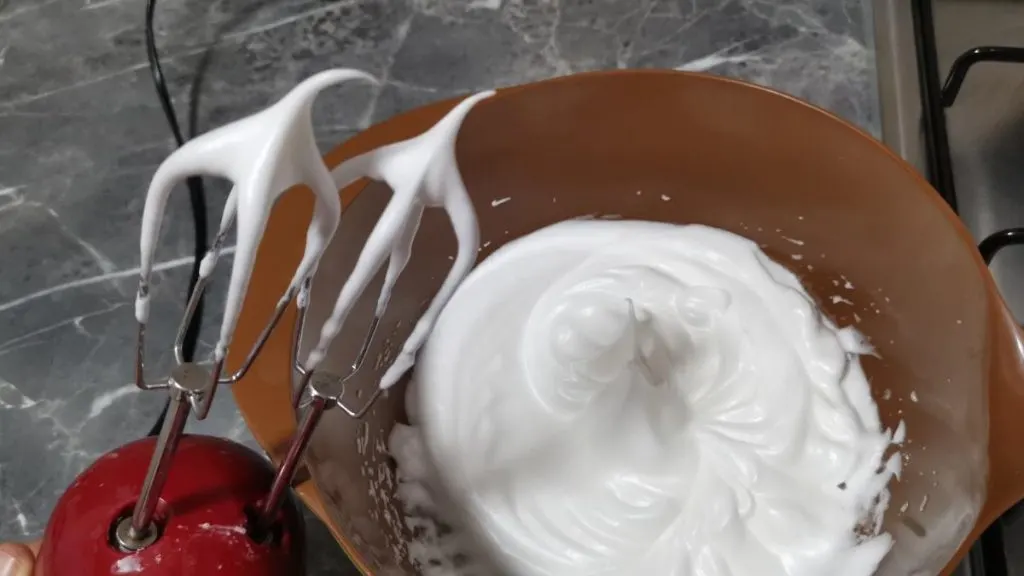 7. Voeg het eidooiermengsel toe en meng alles goed met een spatel. Gebruik soepele en omhullende bewegingen van beneden naar boven om de lucht die in het kloppen is verwerkt niet te verliezen.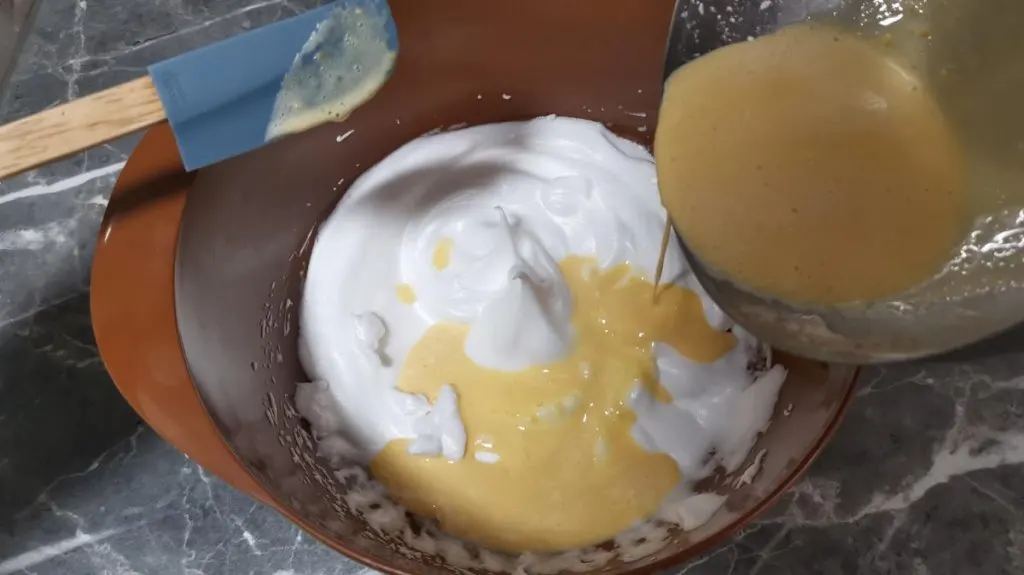 8. Giet het mengsel op het bakpapier en verdeel het over het hele oppervlak, zorg voor een gelijke dikte.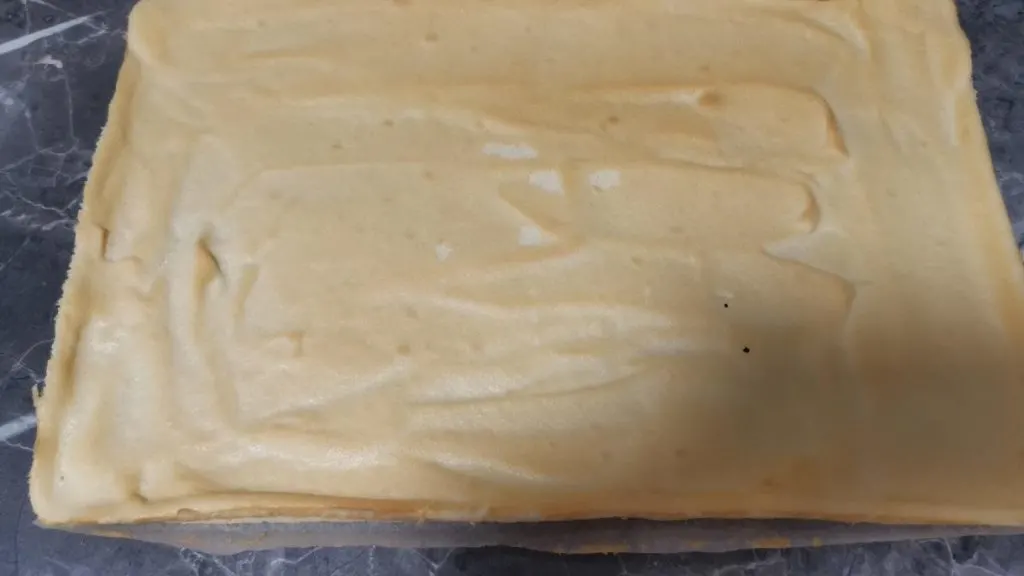 9. Bak de taart ongeveer tien minuten in een voorverwarmde oven van 180ºC of tot hij bruin begint te worden.
10. Haal uit de oven en laat afkoelen.
Gebaksdooier
1. Doe vier eieren in een kom en weeg ze zonder de schaal. Voeg daarna 3,2 ons (90 gram) water toe en meng alles.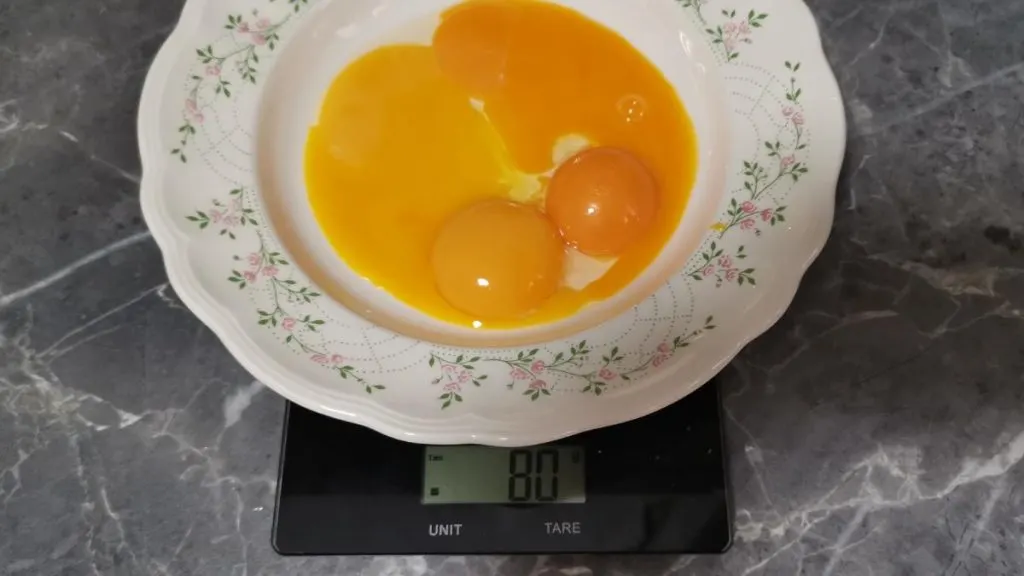 2. Doe dezelfde hoeveelheid suiker (in ons geval 2,8 ons of 80 gram) en 0,5 ons (15 gram) geraffineerde maïsmeel in een andere kom en meng goed.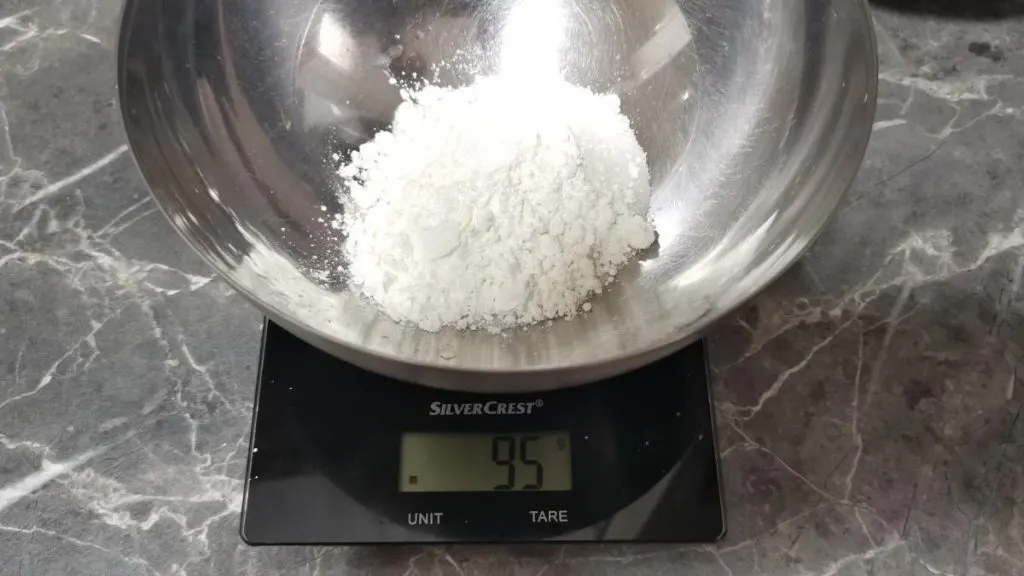 3. Voeg het suiker/meelmengsel toe aan de kom met de eieren en meng goed tot er geen meelklontjes meer zijn.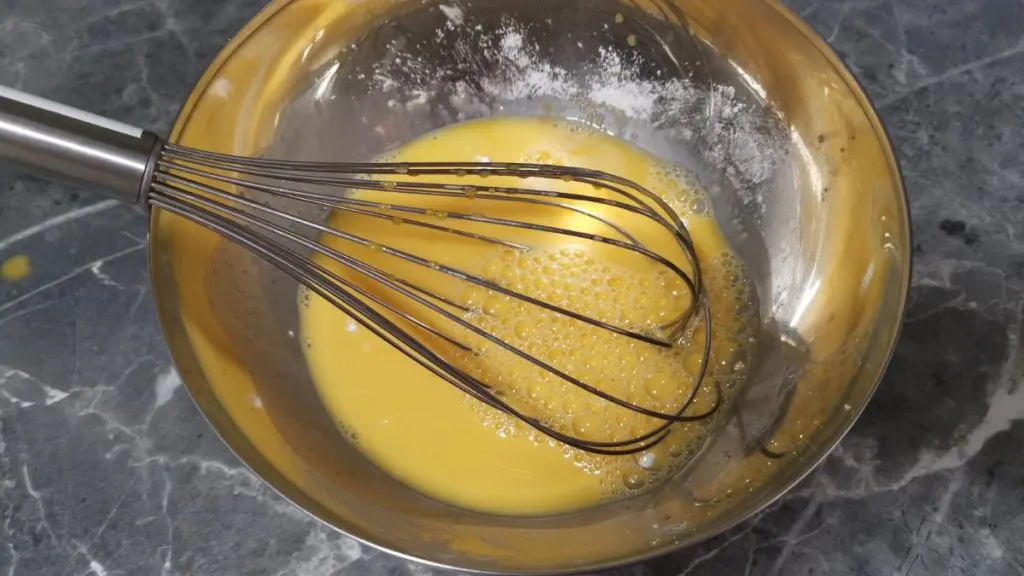 4. Verwarm het mengsel op matig vuur en roer af en toe. Als het mengsel dikker wordt, krachtig roeren, aan de kook brengen en van het vuur halen. Laat het afkoelen!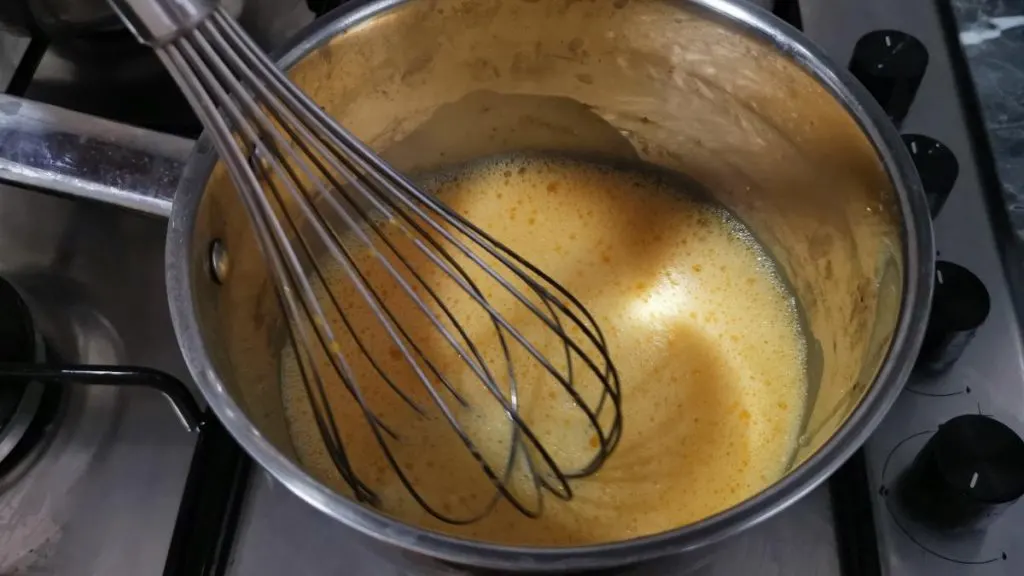 Stroop
1. Doe 2,1 ons (60 gram) water en 2,1 ons (60 gram) suiker in een klein pannetje.
2. Laat op laag vuur vijf minuten koken. Haal van het vuur en laat het afkoelen.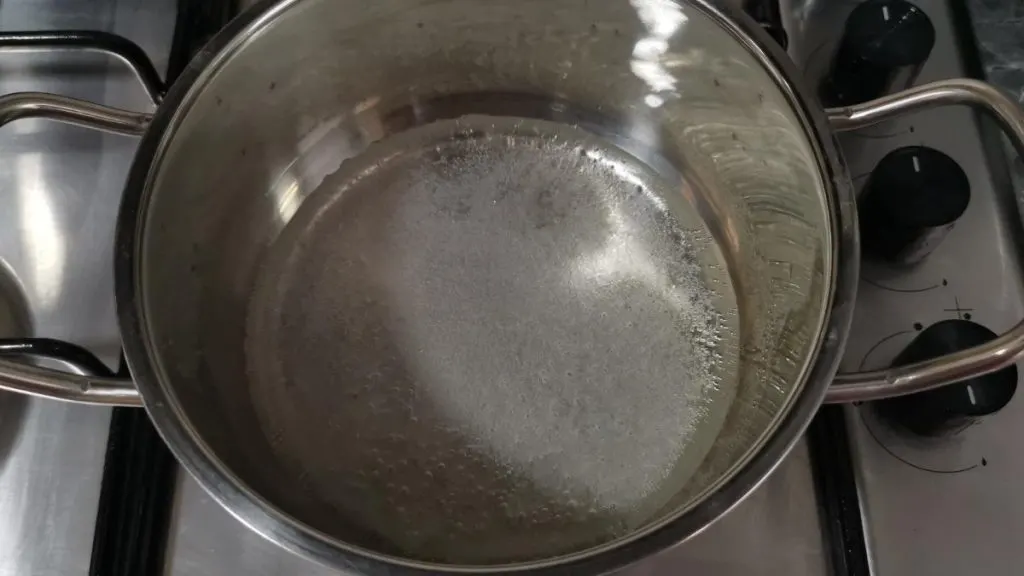 Montage
1. Bestrijk de biscuit met de siroop.
2. Bedek de biscuit met de deegdooier (laat ongeveer 1/3 van de deegdooier achter voor later om de Piononos te bekronen) en bestrooi met gemalen kaneel.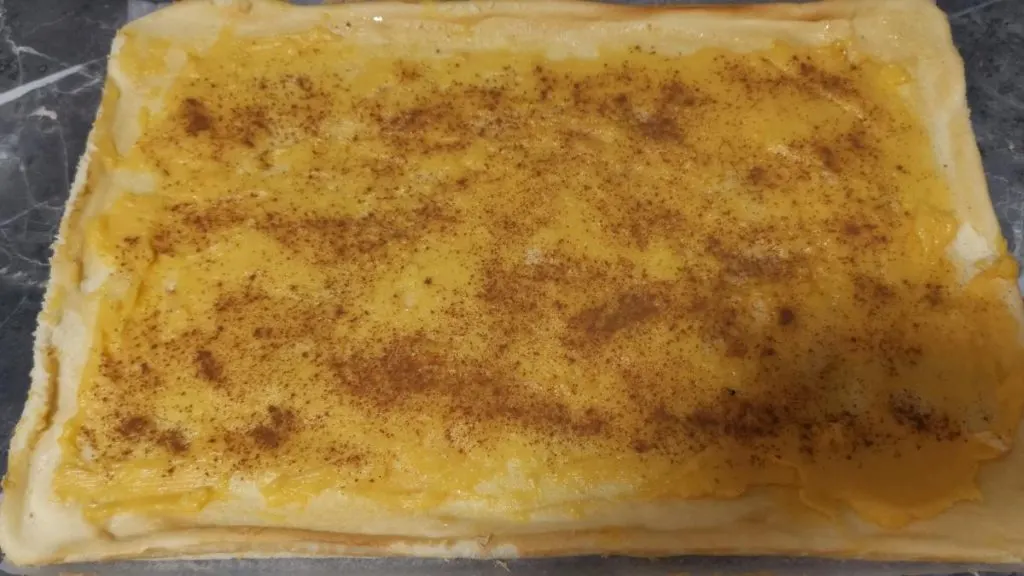 3. Rol de gevulde biscuit aan de lange kant op en snijd hem in stukken van ongeveer 2 cm.
4. Bekroon elke Pionono met een deel van het deegdooier en bestrooi met suiker. Leg de Piononos daarna een paar minuten onder de grill.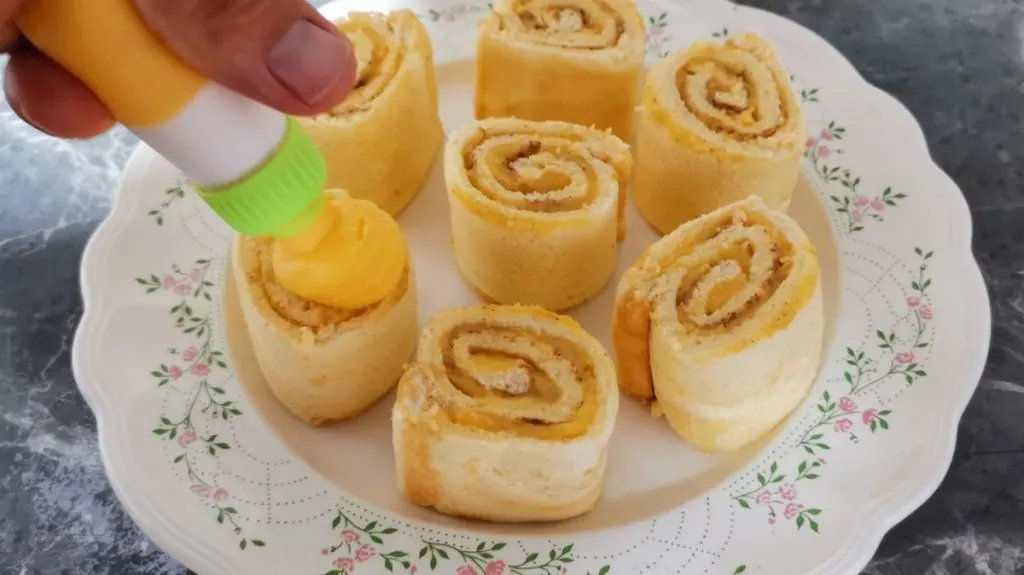 5. Serveer onmiddellijk of bewaar in de koelkast.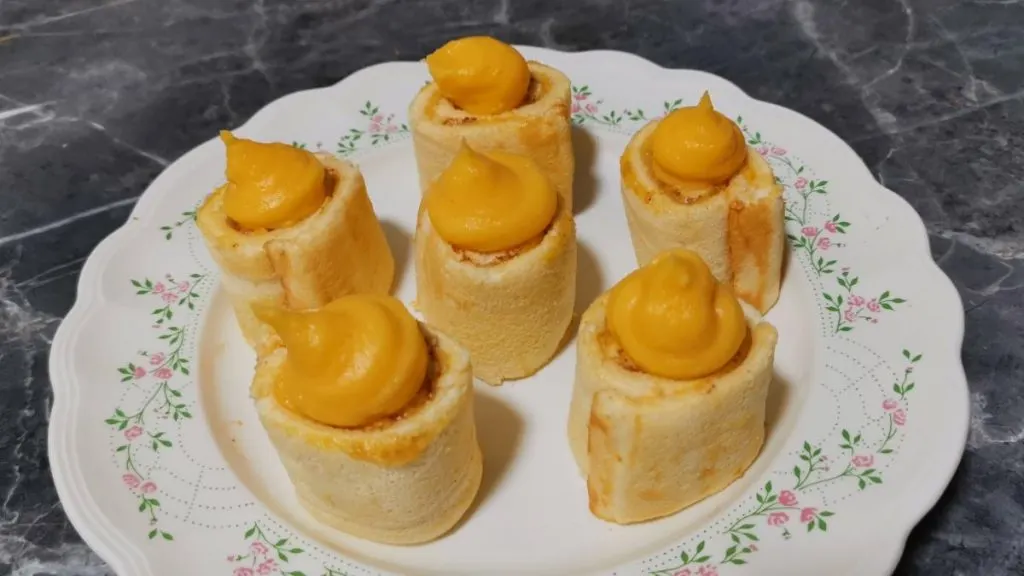 Yield: 4
Spanish Pionono de Santa Fé Recipe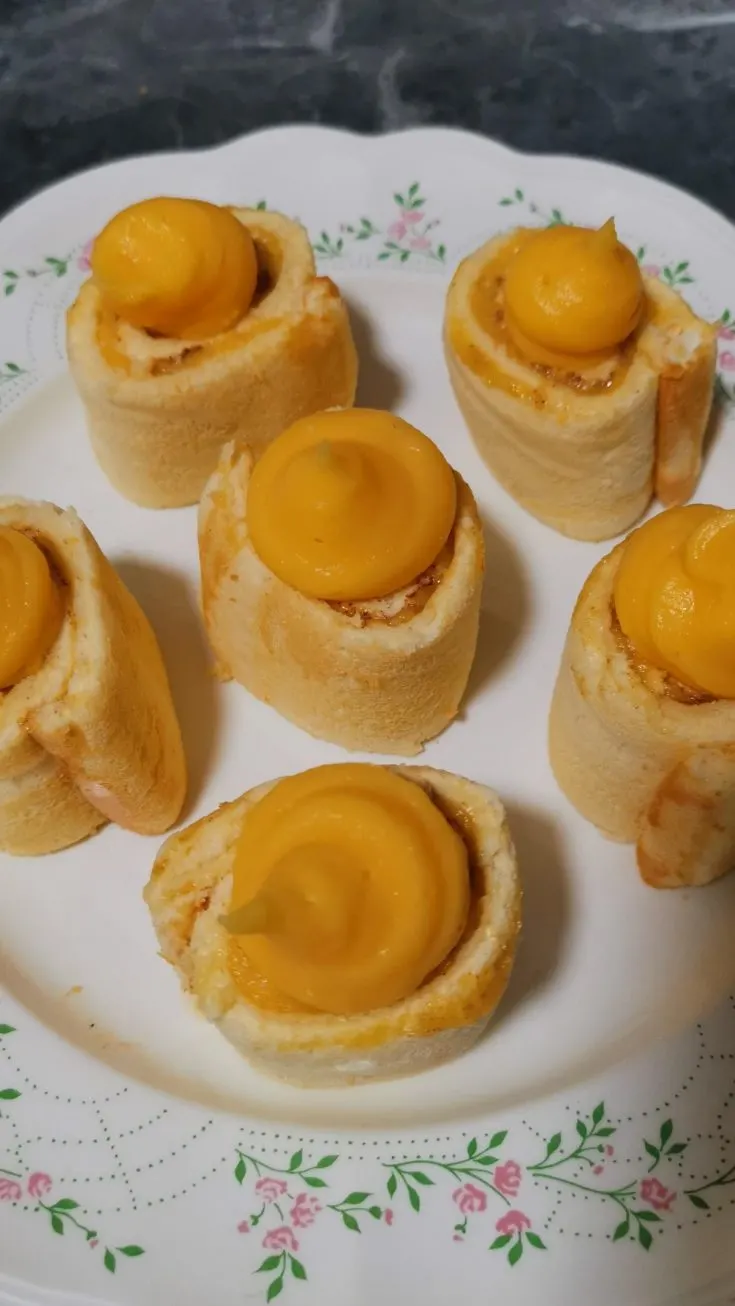 Total Time
1 hour
30 minutes
Ingredients
Bizcocho
0.5 ounces (15 grams) wheat flour
0.7 ounces (20 grams) corn flour
2 eggs
1.4 ounces (40 grams) milk
1.4 ounces (40 grams) sugar
Pastry Yolk
4 eggs
3.2 ounces (90 grams) water
Sugar (same weight as the eggs without shell)
0,5 ounces (15 grams) refined corn flour
Syrup
2.1 ounces (60 grams) sugar
2.1 ounces (60 grams) water
Other
Instructions
Bizcocho
Line a baking tray with greaseproof paper and grease it with a pinch of butter.
Add wheat flour and cornflour to a bowl.
Separate the egg yolks from the egg whites and add the egg yolk to the bowl with flour. Set the egg whites aside for later use.
Add milk and stir everything until homogenized.
Whip the egg whites in another bowl and, when they are foamy, add sugar, little by little.
Beat until stiff peaks are formed.
Add the egg yolk mixture and mix everything well with a spatula. Use smooth and enveloping movements from bottom to top to not to lose the air incorporated with the beating.
Pour the mixture on the baking paper and spread it over the entire surface, making sure it is of equal thickness.
Bake the cake in a preheated oven at 356°F (180ºC) for about ten minutes or until it begins to brown.
Remove from the oven and let cool down.
Pastry Yolk
Add four eggs to a bowl and weigh them without the shell. Afterward, add water and mix everything.
Add the same amount of sugar and refined cornflour to another bowl and mix well.
Add the sugar/ flour mixture to the bowl with the eggs and mix well until there are no flour lumps left.
Heat up the mixture over medium heat and stir occasionally. When the mixture begins to thicken, stir vigorously, bring to a boil and remove from the heat. Let it cool down!
Syrup
Add water and sugar to a small pot.
Cook over low heat for five minutes. Remove from the heat and let it cool down.
Assembly
Brush the sponge cake with the syrup.
Cover the sponge cake with the Pastry Yolk (leave around 1/3 of the Pastry Yolk for later to crown the Piononos) and sprinkle with ground cinnamon.
Roll the filled sponge cake on the long side and cut it in around 0.8 inches (2 cm) pieces.
Crown each Pionono with a portion of the Pastry Yolk and sprinkle with sugar. Afterward, place the Piononos under the grill for a couple of minutes.
Serve immediately or store in the refrigerator.
Nutrition Information:
Yield:

4
Serving Size:

1
Amount Per Serving:
Calories:

803
Total Fat:

16g
Saturated Fat:

5g
Trans Fat:

0g
Unsaturated Fat:

9g
Cholesterol:

287mg
Sodium:

137mg
Carbohydrates:

143g
Fiber:

12g
Sugar:

2g
Protein:

23g
The nutritional information provided is approximate and can vary depending on several factors, so is not guaranteed to be accurate.
Zit je op Pinterest? Pin dit!